From Hi-Fi Choice 
Combining high-end build with old school design, this hi-res player does things a little differently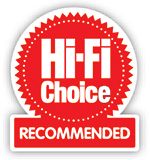 Few current audio trends seem to be gathering pace with quite the urgency of personal high-resolution audio players. Considering how many consumer temptations the proliferating sector has snagged, it isn't hard to understand why. Perhaps it was inevitable that the early aspirational appeal of Astell&Kern's carbon fibre-clad, tech-dense luxury items would open the way for the skilfully compromised but high-achieving, cost-very-much-an-object Far East offerings that have grown the market and realised the idea that the sonic advantages of hi-res on the move are for every music lover and not just the diehard audiophile or well heeled.
More than that, the market is evolving and diversifying in interesting ways. Seeming to confound the quip that nostalgia ain't what it used to be, fans of the now defunct Apple iPod Classic can find solace in a design movement favouring the seminal ergonomic sensibilities of a young Jonathan Ive, complete with jogwheel 'scroll' and hub-click 'select' controls.
Until recently, this was an obvious path for makers of less heavily featured, more affordable models to follow, leaving smartphone-aping touchscreens, operating systems and catch-all connectivity to higher-end fare. A pretty safe (if unimaginative) bet, too, given the ubiquity and mass acceptance of button-lite tech.
With all this going on, unique selling propositions very quickly tend to get trodden underfoot. And yet, with the QP1R, the Chinese company Questyle Audio seems to have come up with something new – a player that occupies the so-far under-subscribed 'aspirational' middle ground. That it looks retro in an iPod Classic built by a high-end wind-up wristwatch maker kind of way hints at its purist approach and that's exactly the idea.
Up to now, Questyle has forged a rather enviable reputation making DSD‑capable DACs, preamps, power amps and a 5GHz wireless hi-fi system. The standard QP1 and the QP1R model reviewed here (R for Reference – featuring upgraded and hand-picked components) forego the touchscreen and feature-rich functions of similarly priced players to create an experience that focuses on quality pure and simple, embracing both the physical look and feel of the unit and, crucially, cutting-edge sonic goodness.
About the size of a smartphone, but with a facia layout that will seem like an old friend to iPod Classic owners, the QP1R goes its own way in a bid to be classier than either. It starts with the cool chunkiness of its bead-blasted CNC-machined casework, available in either space grey or, as here, a rather more conspicuous gold anodised finish. Tough Gorilla glass forms a protective sandwich front and back and allows a touch-sensitive surface below the display screen (with subtle vibrating feedback) for some of the control functions – Home, Back, Next/Previous tracks – that complement the exposed iPod-esque scrolling 'steering wheel', as Questyle calls it. The actual display is a modest 43 x 39mm, but colourful and crisp – although the tininess of the text will test all but those with the sharpest peepers.
One function not assigned to the steering wheel is volume control. Instead, it's the player's most distinctive design feature, an intricately knurled knob on the top right-hand edge of the casework protected from accidental nudging
by two raised structures that mimic the crown of a high-end wristwatch. So yes, if you need to wind up the volume, that's how you do it – in very finely calibrated steps supported by a display screen grid so you know exactly where you are. The raised casework on the top edge also provides a degree of protection for the headphone jack and combined line out/optical jack. On the right edge of the player is a simple power up/down button while the bottom edge accommodates all the slots – two for MicroSD cards to supplement the player's 32GB of built-in memory, giving a potential maximum of 432GB with the latest 200GB cards, and a mobile universal Micro USB socket for uploading music files and charging the 3300mAh lithium-polymer battery.
Into the QP1R's compact casework, Questyle has managed to shoehorn an awful lot of the tech from its larger flagship units. The DAC section, for instance, has the 3x clock design found in the company's best game CAS192 DAC. It's used in conjunction with Cirrus Logic's top-line CS4398 DAC chipset to handle native decoding of DSD64 and DSD128 files as well as PCM files up to 24-bit/192kHz. File format support covers WAV, FLAC, ALAC, APE, AIFF, ADPCM, LPCM, WMA, WMA Lossless, OGG, AAC, DFF, DSF and, if you really must, MP3. All I can see missing from that list is Meridian's compressed hi-res MQA format which, for the time being at least, isn't compatible with the Cirrus Logic chips. Still, with a potential 432GB of storage available, it's not such a pressing problem.
The amp section uses a pure Class A circuit with discrete components and Questyle's proprietary CMA (current mode amplifier) topology lifted from the CMA800R-series headphone amplifier. The chief claimed benefit over the more usual voltage amplifier is a vanishingly low level of transient intermodulation distortion, the kind of distortion that subjectively manifests itself as edginess.
Some players, especially the more extravagantly featured touchscreen models, befuddle people who can access the deepest recesses of their smartphones' OS with their eyes closed. In contrast, anyone that has ever used an iPod Classic, or even those who haven't, will find the QP1R blissfully easy to learn and operate in the good old scroll 'n' click fashion. No, not particularly slick, but charmingly simple and effective nonetheless.
It's not all stripped-back hot rod, though. Very usefully, there are selectable master gain settings for accurate headphone drive matching, variable as well as max output gain for the line out and user definable EQ settings via a 10-band graphic equaliser.
Sound quality
As useful as the attendance of Astell&Kern's £399 Junior (HFC 401) would be to keep the QP1R's sonic performance honest, my second-gen £159 FiiO X3 (HFC 382) will have to do, which makes life a little more interesting as, despite the difference in price, it shares the same Cirrus Logic DAC chipset. I use Oppo's PM-2 headphones (HFC 402), costing about the same price as the Questyle player. Just about every hi-res format save MQA is stored on my PC laptop and an example of each painlessly transfers to the QP1R without a hitch.
I won't draw this out. The QP1R sounds little short of stupendous. The FiiO X3 is a very fine player that benefits from its Cirrus Logic chipset but in truth, only gives a good hint at what the DAC can do. As ever, implementation determines the final sonic outcome and here the Questyle's triple clocking, Class A circuitry and proprietary amp topology combine to tremendous effect.
Take the track Strom from Australian modern jazz trio Trichotomy. This immaculately engineered 24/48kHz recording sounds like a very decent improvement over CD played on the FiiO: bold, warm, lavishly detailed and dynamic – especially through the Oppo PM-2. On the QP1R, the sound is warmer and richer yet also more pristine, resolute and atmospheric. Drummer John Parker's delicate stick work acquires new levels of subtle intricacy while Sean Foran's piano has harmonic complexity and a sense of its own acoustic space, which the FiiO suggests but can't quite nail. The experience sells 'hi-res' so powerfully, it soon has you wondering if you can ever go back to 'mere' CD quality. 
It's much the same result across all formats and music genres, but perhaps clearest of all with DSD128 – the Questyle possesses what seems the essential knack of removing the sterility that sometimes seems part and parcel of the hyper-clean clarity and detail hi-res is famed for and replacing it with an inviting warmth so that whatever you play sounds detailed and dynamic but also superbly natural, organic and easy to listen to.
Conclusion
In a market populated increasingly by touchscreen, do-it-all smartphone clones, the QP1R is a refreshing and desirable departure that's wilfully a little old school in appearance and operation, but offers a sublime twist. It's a gorgeous thing even just to hold and sounds as good, if not better, than any hi-res portable I've heard to date. At last, a genuinely different and gifted alternative to Astell&Kern. DV
DETAILS
PRODUCT: Questyle QP1R
ORIGIN: China
TYPE: 24-bit/192kHz & DSD-capable Digital Audio Player
WEIGHT: 225g
DIMENSIONS (WxHxD): 70 x 137 x 17mm
FEATURES 
● Quoted battery life: 8-10 hours
● 32GB internal memory plus 2x Micro SD slots (432GB max)
● DSD file support up to 5.6MHz
● 3.5mm headphone and 3.5mm line optical output